Penstemon Wildflower Poster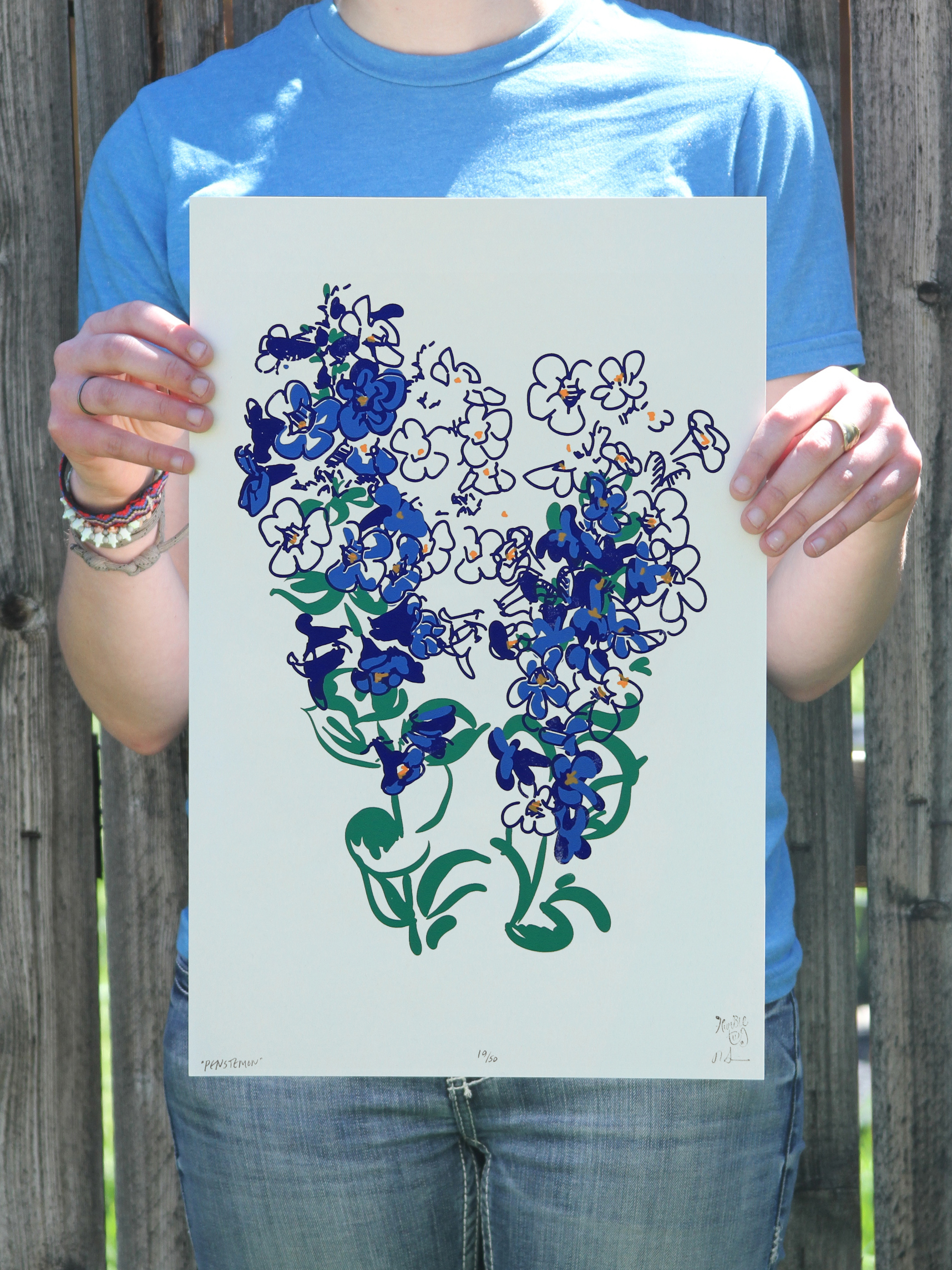 Penstemon Wildflower Poster
Inspired by the short-lived wildflower season, this poster captures the fleeting beauty of one of my favorites, the Penstemon. Petals come alive like the summer wind. This poster is part of a growing and on-going wildflower poster series. Have your wildflowers year-round with this number!

Poster size is 12.5" W x 19" H.

4 colors.

Signed limited edition.

Want to buy a standard poster frame? Add an 18" x 24" frame mat for just $5.

Posters ship flat. They are safely sandwiched between chipboard before going into a sturdy 18" x 24" envelope. Up to 5 posters will be shipped in one flat envelope. Larger orders will be split up into separate shipments.